Mail-In Repair Service to Fix Broken Eyeglass Frames
Our process is easy, fast and guaranteed. At Fast-Fix our skilled technicians get it right. Send us your broken eyeglasses today!
Our Simple Process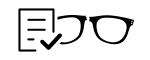 Quote
Get an estimate of the cost to repair your eyeglass frames from one of our professional eyeglass repair technicians.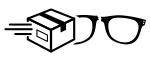 Send
Accept your quoted price, receive your shipping label, then package your broken eyeglasses and send to us.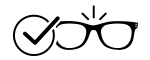 Repair
Our technician inspects your eyeglasses, informs you if any issue and then performs the requested repair.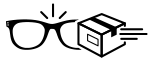 Return
Your eyeglass repair is given a final inspection, packaged and shipped back to you usually within 24 to 48 hours.
Our expert technicians at Fast-Fix Repairs use a combination of industry leading technology and technicians to fix glasses. We can repair over 95% of broken eyewear including titanium glasses and plastic eyewear frames. Fast-Fix's mail-in eyeglass repair services is fast, secure, and easy. Get a quote, mail in your broken glasses and let our master technicians get to work with a fast turnaround. Try our mail-in eyeglass repair services today!
Why Choose Us For Your Eyeglass Repair?
Quality

Our professional eyeglass repair technicians are highly skilled and our repairs are backed by a 1 year warranty.

EASY Shipping

We provide shipping both to our facilities and back to your home or business.

Communication

We email you whenever there is any progress on your eyeglass repair, from us receiving your glasses through returning them to you.

FAST Service

Once we receive your eyeglasses we usually repair and ship them back to you within 24 to 48 hours.

Affordable

Our repairs start as low as $20 with most repairs costing less than $60. Far less than the cost of most new eyeglass frames.
What Our Customers Say
My daughter had broken the arm to her glasses, and luckily after going place to place, Fast-Fix was able to provide the much needed repair service. I recommend them, and plan to use them again when necessary. Thank you!
— Paula Jones